Cristiano Ronaldo Teeth and Smile Makeover
Cristiano Ronaldo Smile Transformation Before & After: What Has The Footballer Done To His Teeth?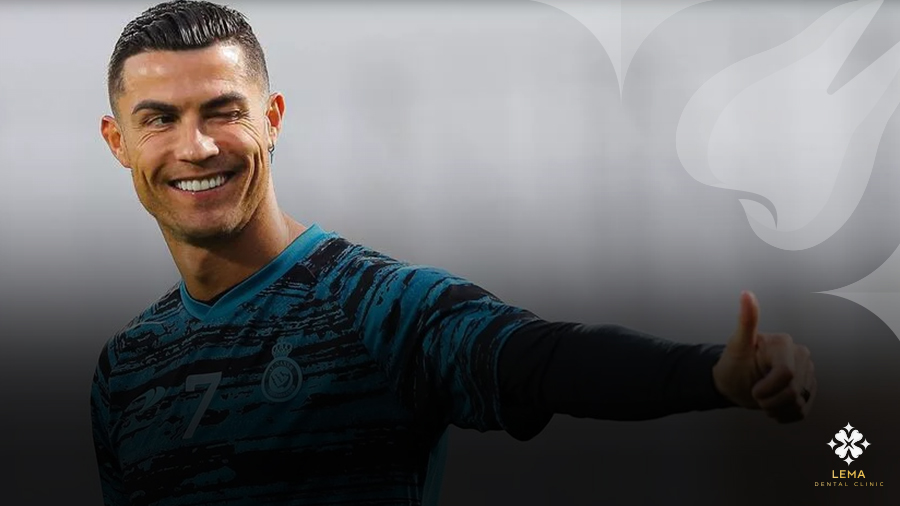 Numerous famous football players have come from modest beginnings, both in terms of their socioeconomic status and physical appearance. Cristiano Ronaldo is no exception, as recently unearthed photos from his youth have made their way onto the internet. It is evident that Ronaldo's smile and teeth have undergone some cosmetic dental work.
About Ronaldo's Teeth & Smile Makeovers
Cristiano Ronaldo, the famous footballer, has undergone an incredible teeth transformation that has stunned fans worldwide. Ronaldo's cosmetic dentistry procedures, including teeth whitening, veneers, and braces, have resulted in a nearly perfect smile. His journey serves as inspiration for those who want to enhance their own smile with the help of a skilled cosmetic dentist. Ronaldo's journey to a perfect smile has made him a role model, showing that anyone can achieve a beautiful smile with the right cristiano ronaldo teeth treatment. Today, Ronaldo's dazzling smile is a testament to the power of cosmetic dentistry in enhancing one's confidence and appearance.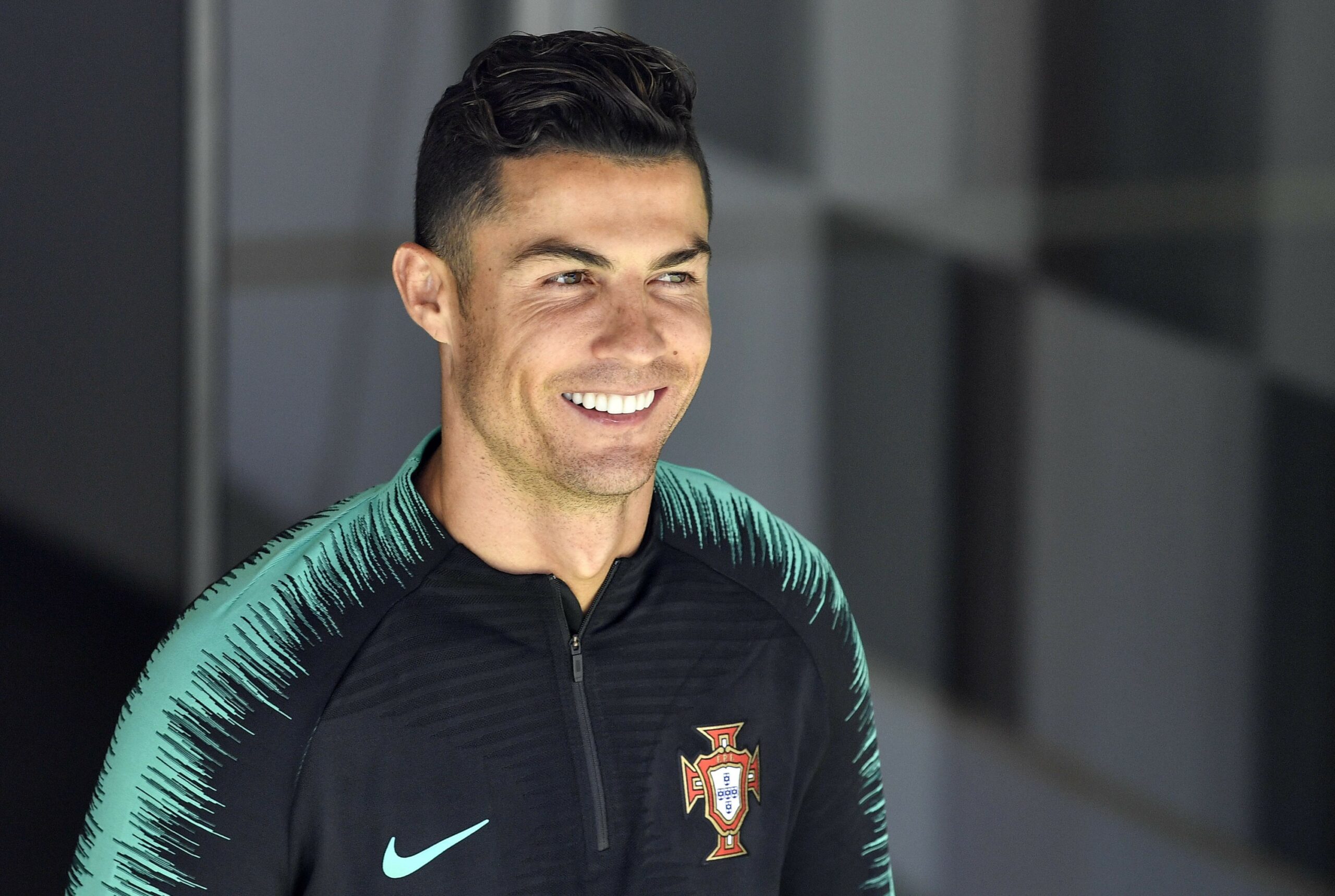 Cristiano Ronaldo Teeth Before and After: What Has The Footballer Done To His Teeth?
Ronaldo smile has undergone a striking transformation over the years. He has undergone several cosmetic dentistry procedures, including teeth whitening, veneers, and dental implants, to achieve his ideal set of teeth. Ronaldo's smile makeover has boosted his self-confidence, and his before-and-after photos serve as a testimony to the power of cosmetic dentistry. Today, Ronaldo's teeth are perfectly aligned with a bright, white shine, adding to his overall appeal. Fans admire Ronaldo's stunning smile and his inspiring example of how anyone can achieve a flawless smile with proper dental care and treatment.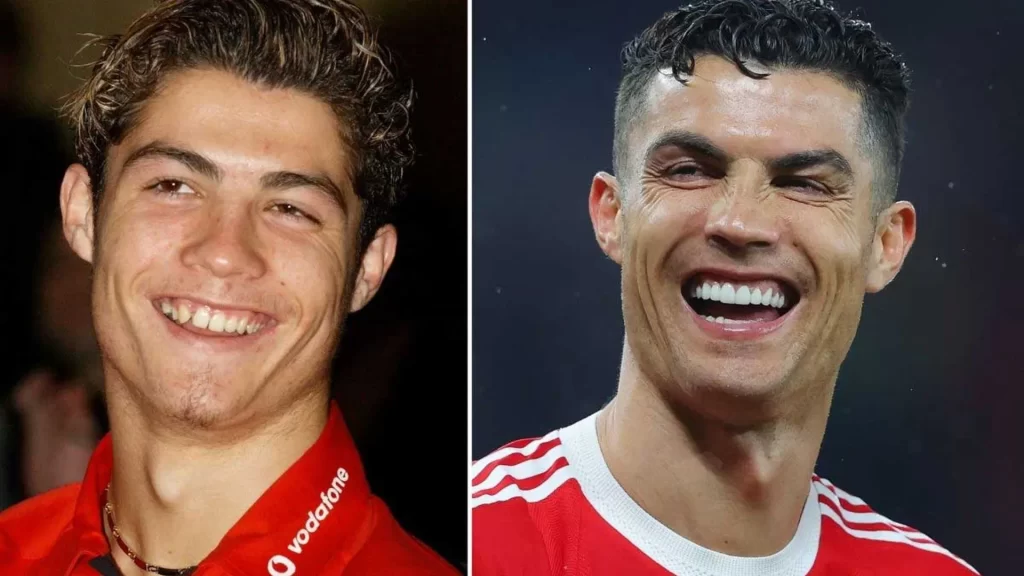 Did Cristiano Ronaldo Had Any Implants?
Speculation among fans and media regarding Cristiano Ronaldo's teeth and whether he underwent a dental implant procedure as part of his smile makeover. However, there has been no official confirmation from Ronaldo or his representatives. Dental implants are often used in cosmetic dentistry to replace missing teeth or provide support for restorations like crowns and bridges. Ronaldo's level of care for his teeth suggests that he may have had a dental implant, but it remains unconfirmed.
Do dental implants hurt? Read our article for more information.
Ronaldo's Teeth Whitening
Cristiano Ronaldo's radiant smile is the result of his extensive cosmetic dentistry treatments, including teeth whitening. Teeth whitening is a common dental procedure that helps to brighten teeth that are stained or discolored. Ronaldo's teeth were reported to be stained before he started his smile makeover, and teeth whitening was one of the first procedures he underwent. Various teeth whitening methods are available, including in-office treatments and at-home options. Professional teeth whitening is the most effective and safest method to achieve a brighter, whiter smile. During the procedure, a dentist will use a bleaching agent to remove stains and discoloration, which can take between 30 minutes to an hour. Some patients may experience tooth sensitivity after the procedure, but it typically goes away within a few days. Ronaldo's teeth whitening treatment laid the groundwork for his other cosmetic dentistry treatments, resulting in the flawless smile he has today..
Did Cristiano Ronaldo Teeth Get Any Other Procedures Lately ?
There's no confirmation of any recent cosmetic dental work on Cristiano Ronaldo's teeth. However, he has undergone various procedures in the past, such as teeth whitening, braces, and veneers, resulting in a perfectly aligned, white smile. It's crucial to maintain good oral hygiene and regular dental visits to preserve any cosmetic dental treatment. Ronaldo may have continued visiting his dentist for preventive measures and checkups. Although there's no definite information on any recent dental procedures, it's evident that Ronaldo takes good care of his teeth and has made substantial efforts to achieve his dazzling smile.
Cristiano Ronaldo Teeth Before & After
Cristiano Ronaldo's dazzling smile makeover showcases the magic of cosmetic dentistry. His original teeth were stained, crooked, and gapped. A proficient cosmetic dentist, however, transformed his smile, resulting in a stunning set of perfectly aligned teeth. Ronaldo's before photos reveal the imperfect teeth, while the after photos show a complete transformation. The teeth are a brilliant white color, adding to the overall appeal of his smile. The change in Ronaldo's teeth is a remarkable instance of the impact of cosmetic dentistry, which can transform anyone's smile with procedures like teeth whitening, braces, and veneers. Thanks to these treatments, everyone can have a confident and stunning smile like Ronaldo's.
The lema Dental Clinic Way
Lema Dental Clinic offers affordable cosmetic dentistry procedures without compromising quality. Patients worldwide visit our clinic to receive exceptional care and treatment from our dental experts. We believe everyone deserves a beautiful smile like Ronaldo's, which is why we provide personalized care and affordable treatments like teeth whitening, veneers, and implants. Our highly skilled professionals strive to improve your overall dental health and well-being. At Lema Dental Clinic, we're committed to delivering top-notch treatments at a reasonable price, you can achieve your dream smile.