Les Dents De Zac Efron: L'incroyable Sourire
Les Dents de Zac Efron: Découvrez les secrets derrière son sourire éblouissant. Comment Zac Efron a-t-il obtenu un sourire aussi parfait?
In the world of Hollywood, celebrities are known for their charm, talent, and stunning looks. One celebrity who stands out for his captivating smile is none other than Zac Efron. His radiant and perfectly aligned teeth have garnered attention from fans worldwide. In this article, we will delve into the topic of « Les Denta de Zac Efron » and explore the secrets behind his captivating smile. So, let's uncover the dental journey of this renowned actor and how you can achieve a similar smile.
Who is Zac Efron?
Zac Efron is a talented American actor, singer, and producer who gained popularity through his role in the High School Musical series. With his charming looks and exceptional talent, he quickly became a heartthrob for millions of fans worldwide. Apart from his acting skills, one striking feature that sets him apart is his dazzling smile.
The Importance of a Beautiful Smile
A beautiful smile is more than justan aesthetic feature. It has the power to boost confidence, enhance self-esteem, and create a positive impression. Studies have shown that a captivating smile can have a significant impact on personal and professional relationships. Therefore, it is no surprise that many individuals aspire to have a smile similar to that of their favorite celebrities, such as Zac Efron.
Zac Efron's Dental Journey
Zac Efron's dental journey is a testament to the transformative power of cosmetic dentistry. Although he had a pleasant smile from the beginning, he opted for some enhancements to achieve his picture-perfect teeth. Reports suggest that he underwent dental procedures, including teeth whitening, dental bonding, and possibly porcelain veneers, to achieve his flawless smile.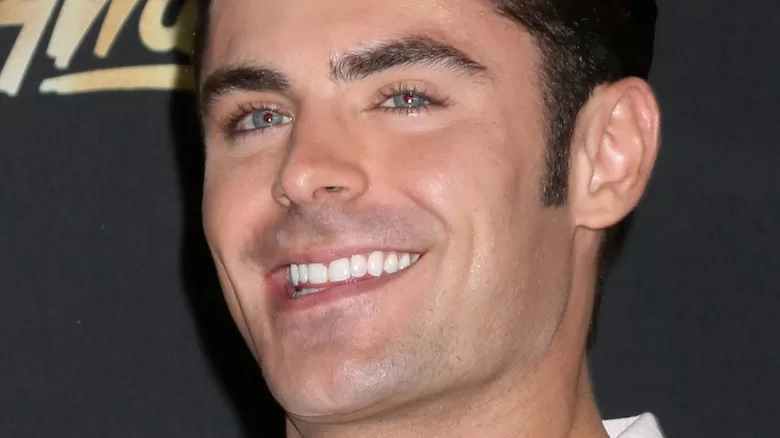 Teeth Whitening: The Secret to a Radiant Smile
One of the key aspects of Zac Efron's smile is its radiant whiteness. Teeth whitening treatments have become increasingly popular among those seeking to improve their smiles. Professional teeth whitening procedures, either in-office or at-home, can effectively remove stains and discoloration, giving you a brighter and more youthful smile.
Dental Bonding: Enhancing the Shape and Alignment
Another aspect of Zac Efron's smile that stands out is the evenness and alignment of his teeth. Dental bonding is a cosmetic procedure that can correct minor imperfections such as chips, gaps, and irregularities in tooth shape. By applying a tooth-colored resin to the teeth and shaping it to perfection, dental bonding can transform your smile, just like Zac Efron's.
Porcelain Veneers: Achieving a Hollywood Smile
Although there is no concrete evidence, speculation suggests that Zac Efron may have opted for porcelain veneers to achieve his dazzling Hollywood smile. Porcelain veneers are ultra-thin shells that are custom-made to fit over the front surface of the teeth. They can address various dental concerns, including discoloration, misalignment, and unevenness, resulting in a truly remarkable smile.
Maintaining a Celebrity Smile
To maintain a smile like Zac Efron's, proper oral hygiene practices are essential. Regular brushing, flossing, and visits to the dentist help keep your teeth healthy and prevent dental issues. Additionally, it's crucial to avoid habits such as smoking, excessive consumption of staining foods and beverages, and neglecting dental care routines.